Welcome to Corpus Christi SCORE
We provide free and confidential one-on-one business counseling by phone, email, and in person in East Texas. We also conduct workshops for both start-up entrepreneurs and seasoned small business owners.
Lifelong Learning Matters
Education is the key to success, that's why SCORE Corpus Christi offers business owners a wealth of resources, including webinars and one-on-one mentoring, to continue learning as they build their businesses.
Find Your Mentor Today

Whether you're just starting out, in business, or ready to sell or retire, you can get FREE, confidential business advice from expert advisors committed to helping you succeed. Mentors are available to participate in remote mentoring sessions via phone, email, and video.
Attend a Webinar

Register today for our no-or low-cost business training. We provide education on a variety of business topics, including marketing, finance, accounting, management, and others. Live webinars, on-demand interactive courses, and recorded webinars are also available online.
Browse the Library

If you're looking for free, local business templates, guides, blogs, or other helpful tools, SCORE is your destination. Browse our resource library to get the latest in small business strategies and trends. Use the information you find in the library to grow your business knowledge.
Give back to small businesses
Small business owners in our community need your help now more than ever. SCORE is proud to have the nation's largest network of volunteer, expert business mentors. They help thousands of entrepreneurs start and grow their small businesses every year. Our volunteers give back to their communities and pass on their knowledge to the next generation of entrepreneurs. Do you want to help someone achieve their dream?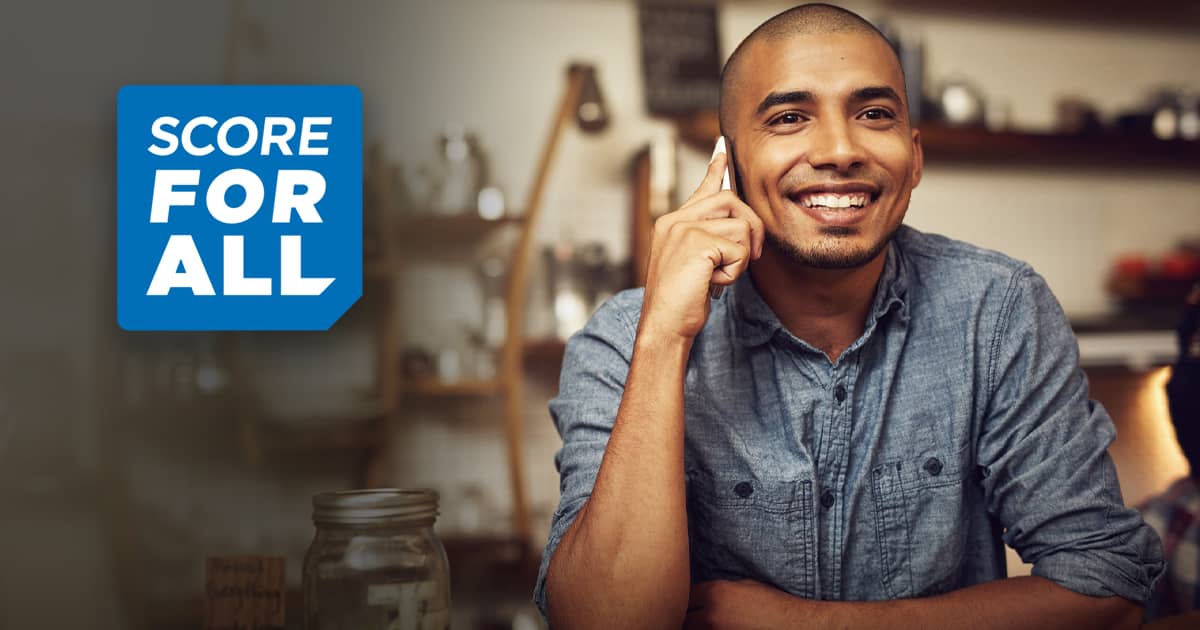 SCORE Empowers All Entrepreneurs
We believe that anyone can start and manage a successful small business. We also know that the road is harder for some than for others. Diverse backgrounds, different voices, and unique needs may call for specialized resources and mentoring approaches.
SCORE is listening, recognizes these diverse needs, and provides personalized support in a wholly-inclusive platform called SCORE for All. 
SCORE Corpus Christi earns Platinum Chapter Excellence Award 2020
The national office of SCORE "Mentors to America's Small Business" honored Corpus Christi SCORE with national recognition for outstanding client education in 2020. The award recognizes the SCORE chapter for the achievement of excellence through workshops in support of local small businesses. Corpus Christi SCORE has been a part of the local small business community for over 30 years.
Corpus Christi SCORE Wins District Chapter of the Year
SCORE honored Corpus Christi with the District Chapter of the Year Award for outstanding performance in 2020. The award recognizes Corpus Christi SCORE for exceptional growth in the services provided to local entrepreneurs, a wide range of free workshops and excellent face-to-face free mentoring.
Volunteer — Give back to your business community.
Our SCORE chapter is looking for people with diverse backgrounds and experiences to serve in various roles — from knowledgeable business mentors to local community advocates.